JUTTA
& THE
HI-DUKES
Store
The Earwig Music Company record label presents
On The World Beat
A Jutta & the Hi-Dukes CD
CD 6901
"… an exceptionally interesting and enjoyable CD. For all the different origins of its songs, one attribute stands out: All of them insist that their listeners start toe-tapping, hand-clapping or finger-snapping, and finally, that they get up and dance." — Natalie Wainwright, Life & Art reviewer for the Evanston Round Table
(To read the entire review, click here!)
Back cover
From grooving Balkan Gypsy songs like "Ushti, Ushti, Baba," "Rumelaj," and "Djelem, Djelem," to "Valravnen," a meditiative Medieval Danish song about Ravens taking away the bad luck, this World Music CD has something for just about everyone to like.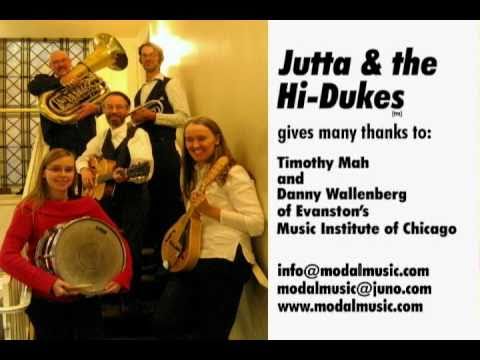 "Ushti, Ushti Baba"
Click to see this music video made using the "On The World Beat" CD's lead track, in all its five-piece band glory, as the video's sound track!
Thank you!
We appreciate your support!